Team
Der Social Impact Award wurde 2009 von der Wirtschaftsuniversität Wien gegründet und wird vom hier aufgeführten Team betreut.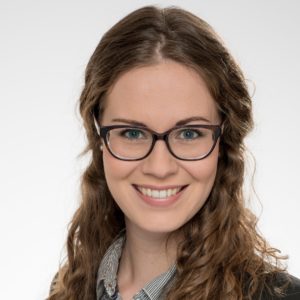 Stefanie Bessler
SIA Österreich Koordinatorin
Stefanie leitet den Social Impact Award Österreich. Bevor sie zum Social Impact Award kam, hat sie sich in mehreren studentischen und sozialen Organisationen rund um das Thema soziale Innovation engagiert und Social Entrepreneurs in Brasilien und Kolumbien unterstützt. Sie studierte International Business an der ESB Business School in Deutschland und verbrachte ein Auslandssemester in Argentinien. Durch die Teilnahme an einem entwicklungspolitischen Bildungsprogramm in Bolivien entwickelte sie ein starkes Interesse für nachhaltige Entwicklungsfragen. Stefanie absolvierte zwei Masterstudiengänge in Interdisziplinären Lateinamerikastudien und Internationaler Entwicklungsforschung an der Universität Wien und der Universidade Federal do Rio de Janeiro.
Engaged volunteers
Ana Currás Fernández
Social Media Support
Ana is currently pursuing her bachelor's degree in Art History, but she also took publicity subjects in the field of social media. She is very interested in social media and creating content, which is why she is looking forward to joining the SIA team to support and gather more experience in the field. She likes to work with others and has strong communicative skills.
Angela Repole
Workshop and Event Support
Angela is an Italian student, who recently moved to Vienna for finishing her Master in Global Studies at the University of Vienna.
She's very passionate about all what concerns languages, linguistics and multiculturalism but also about global issues. She's sure that in SIA she will not only be surrounded by multicultural and inspiring people, but she will definitely know more about the field of social entrepreneurship, that it's still quite new for her.
Eloise von Gienanth
Alumni Community Support
Eloise is currently interning at a social innovation research institute, where she is learning all about social innovation and social entrepreneurship from a scientific perspective. She has joined SIA to transfer her theoretical knowledge into practice, to get to know the social impact sector better and have fun during the process. Prior to moving to Vienna, she finished her master's in International Development Studies at the University of Amsterdam and her bachelor's in International Studies in The Hague. Having worked for both NGOs and research institutes, she is especially interested in finding innovative ways to contribute to sustainable development, such as Design Thinking in the social sector.
Lorena Barrera
Website Content Manager
Lorena is keeping you updated on the latest trends in innovation – she manages and publishes the content on Austria's SIA website. Lorena is a bachelor in Industrial Engineering and International Business Management with certification in Design Thinking and consulting experience in over five countries. Her first contact with social innovation was through her internship as a consultant in Impact Hub Berlin, and since then, she has strived to achieve the SDGs through her work with private, state, and non-profit organizations. Lorena's career goal is to leverage innovation, technology, and entrepreneurship to create a positive impact.