Team
Der Social Impact Award wurde 2009 von der Wirtschaftsuniversität Wien gegründet und wird vom hier aufgeführten Team betreut.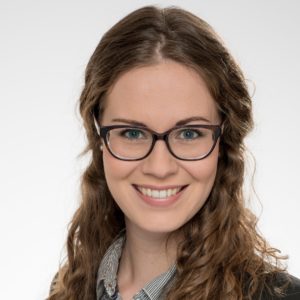 Stefanie Bessler
SIA Österreich Koordinatorin
Stefanie leitet den Social Impact Award Österreich. Bevor sie zum Social Impact Award kam, hat sie sich in mehreren studentischen und sozialen Organisationen rund um das Thema soziale Innovation engagiert und Social Entrepreneurs in Brasilien und Kolumbien unterstützt. Sie studierte International Business an der ESB Business School in Deutschland und verbrachte ein Auslandssemester in Argentinien. Durch die Teilnahme an einem entwicklungspolitischen Bildungsprogramm in Bolivien entwickelte sie ein starkes Interesse für nachhaltige Entwicklungsfragen. Stefanie absolvierte zwei Masterstudiengänge in Interdisziplinären Lateinamerikastudien und Internationaler Entwicklungsforschung an der Universität Wien und der Universidade Federal do Rio de Janeiro.
Ahn Vu Ngoc



Volunteer
Hannah Herok
Volunteer
Hannah is 18 years old. She just finished High School and now she's studying Business Law at the Vienna University of Economics and Business.
Kyle Yong
Volunteer
Kyle is a friendly Kiwi with Malaysian heritage who came to Vienna at the end of 2019. His key focuses of late have been leveling up his German skills, bouldering (Boulderbar Hauptbahnhof anyone??), and investigating the ideas of social entrepreneurship which he considers is "what real business looks like". Currently finishing an MBA specializing in Sustainable Management and Governance, as well as having career experience as an engineer and project manager, he looks forward to joining the SIA team to support and get to know a great community of people who are creating positive impact.

Mayra Quiroz
Volunteer
Mayra's main motivation for joining SIA is supporting the global social impact ecosystem and becoming inspired by those who want to make a positive difference. She believes that social innovators are key to tackling the world's most pressing issues and are paramount to achieve systemic change. Mayra holds a bachelor's degree in Chemical Engineering from her home country, Colombia. She received an Erasmus Mundus Scholarship to complete the Joint Master's Degree in Industrial Ecology in Sweden and Austria. During her studies, Mayra was involved in different volunteer initiatives where she developed her skills in event management. She also brings work experience from academic research as well as from the corporate field.

Sabina Baiadean
Volunteer
Sabina is currently pursuing her bachelor's degree in Business and Economics at the Vienna University of Economics and Business. In order to gain more experience in multiculturality and social entrepreneurship, she decided to engage with SIA's volunteering team. She is passionate about volunteering and has been involved in various projects with a number of organizations that encompassed different areas, such as finance and marketing. Sabina is also a holder of a US Department of State Scholarship for the high school exchange program.

Sophie Lenauer
Volunteer
Sophie is all about social activities, social work, and participating in things that have a social impact. That is why she finished her Bachelor's studies in social work last year. In her free time, she enjoys doing sports, meeting friends, and drinking beer in good company. She is looking forward to connecting with a lot of people and gather experience and knowledge.

Verena Mrak
Volunteer
Verena Mrak holds a bachelor's degree in African studies and is currently writing her master's thesis in the field of International Development. The fact that social enterprises exist has fascinated her since her first internship at social entrepreneurship right after graduating from high school. Since then, Verena has gained working experience with developmental organizations nationally and internationally, focusing on East Africa and the Near East. Now she is curious to find ways to connect the world of international development and social entrepreneurship. By volunteering for SIA, Verena is looking forward to bringing her international spirit and creative ideas to the SIA community and, in turn, be inspired by like-minded people.