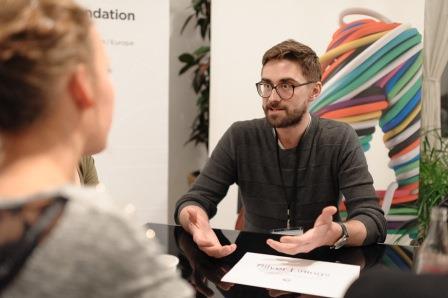 Online Feedback Chat 3 (Last chance for feedback)
Am letzen Tag der Einreichfrist kannst du beim ´Feedback Chat´ noch schnell die Antworten auf deine letzten Fragen bekommen sowie kurzes Feedback zu deinen Ideen. Chat uns an über Skype […]
Am letzen Tag der Einreichfrist kannst du beim ´Feedback Chat´ noch schnell die Antworten auf deine letzten Fragen bekommen sowie kurzes Feedback zu deinen Ideen.
Chat uns an über Skype unter sia.austria und stell´ deine Fragen!
—-
It´s the last day to submit and you still have some questions? Use the `Feedback Chat´ to get the answers you need to submit and quick feedback for last minute tweaks.
Skype-chat us at sia.austria and ask away!