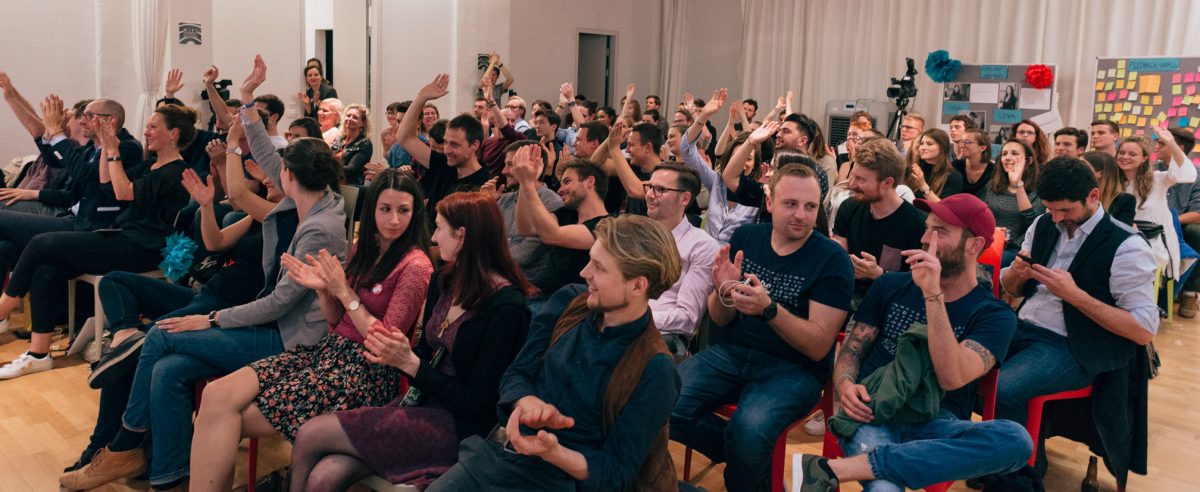 Announcement zum Finalist Announcement 2019
Die Spannung steigt! Am 23. Mai ist es nämlich endlich soweit und die Finalists des Social Impact Award 2019 werden im Impact Hub in der Lindengasse 56 verkündet. Die feierliche Veranstaltung beginnt um 18:30 und dauert vermutlich bis 20:30. Es ist also das perfekte Abendprogramm für all jene, die sich für die Social Entrepreneurship- Newcomer Österreichs interessieren.
Beim SIA- Finalist Announcement werden die 10 Finalist-Projekte bekanntgegeben. Diese haben die Chance Teil eines dreimonatigen Inkubationsprogramms zu werden, bei welchem sie auf ihrer SIA-Reise bis hin zur Award Ceremony im Herbst 2019 von Expert*innen mit Rat und Tat bei der Ideenumsetzung begleitet werden.
Diese Reise begann am 1. März 2019 beim SIA-Kick-Off. In über 30 Workshops und 7 Social Impact Weekends konnten junge Menschen aus ganz Österreich Ideen und Projekte entwickeln, die zu einer Gesellschaft beitragen, die die Herausforderungen unserer Zeit bewältigbar machen sollen. Die Ideen konnten eingereicht und vom Screening Team mithilfe einer Shortlist und Kriterien wie Social Impact, Innovationsgrad und Umsetzbarkeit evaluiert und bewertet werden. Danach wurde die SIA-Jury hinzugezogen, die die finalen Projekte auswählt, die am 23. Mai feierlich vorgestellt werden.
Als Highlight des Abends wird Udo Felizeter von Open Piano for Refugees und DoReMi seine Erfahrungen als SIA Teilnehmer teilen und Einblicke bieten in die Reise der beiden Social Enterprises.
Wir freuen uns, wenn ihr dabei seid und zusammen mit uns feiert!
Almost there
You need to register in order to submit your bulletin & vote.
We care about your privacy.
Read Privacy Policy .
× close