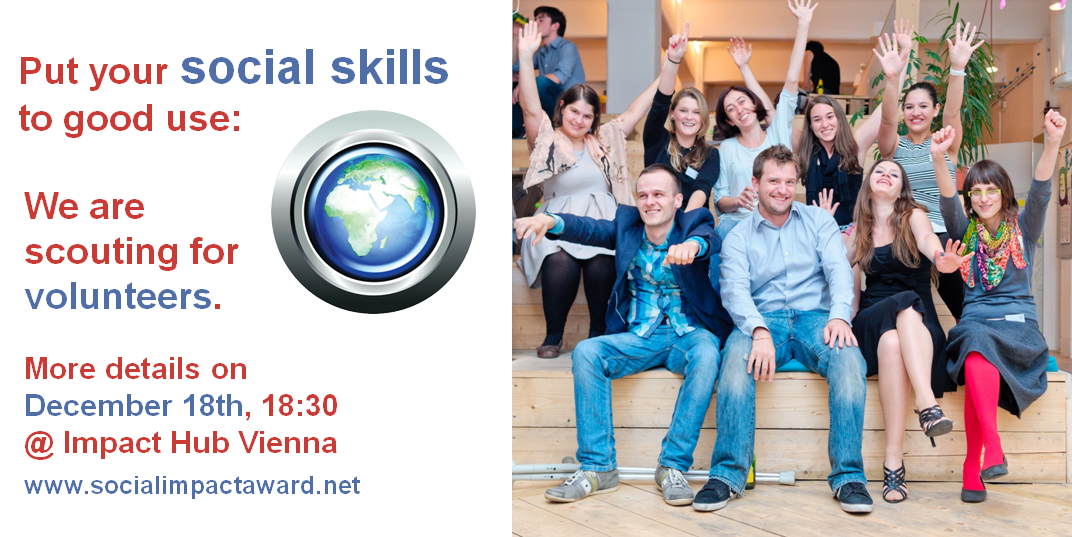 We are looking for volunteers to help us rock SIA 2014! If you are interested in social entrepreneurship and want to get involved in a growing community of pragmatic change-makers, come check out our info evening:
Volunteer Info Evening
December 18th, 18:30
Impact Hub Vienna – Lindengasse 56 / 18-19, 1070 Vienna.
As a volunteer, you have the opportunity to:
-Witness and help develop exciting ideas that will change our society
-Get engaged in a social project with other young, like-minded people
-Gain deep insight into the Austrian social entrepreneurship scene, meeting experts and other important players
-Experience an inter-cultural working environment with flexible hours
In return we ask for your support in:
-Event work
-Social media promotion
-Participant communication
-IT
-Translation
-Have an idea for how to make SIA better? Let us know!
Almost there
You need to register in order to submit your bulletin & vote.
We care about your privacy.
Read Privacy Policy .
× close