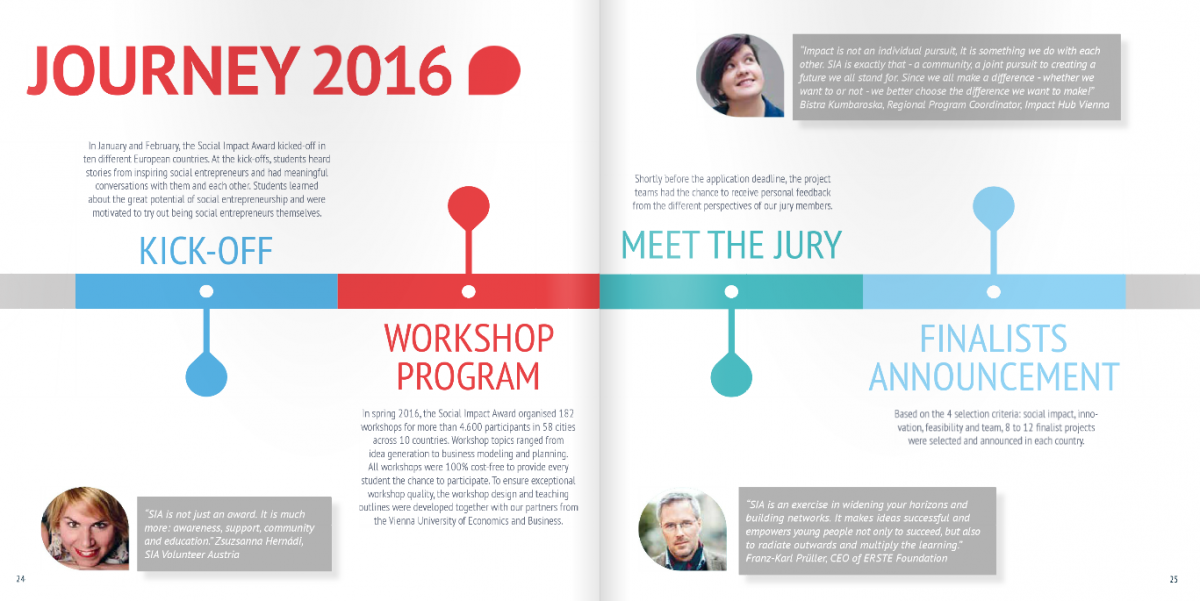 Nachdem mit dem SIA Europe Summit vergangene Woche der Social Impact Award 2016 zu Ende gegangen ist, ist jetzt an der Zeit, auf die gemeinsame SIA-Reise seit dem Kick-Off in Januar zurückzublicken.
Es war eine Reise voller Rekorde. Nie zuvor konnte der SIA so viele junge Changemaker und soziale Innovatoren unterstützen, nie zuvor war der SIA international in so vielen Städten mit Workshop-Formaten aktiv und nie zuvor wurden so viele Impact Ventures über den Sommer durch ein intensives Inkubationsprogramm gefördert. Aber in diesem Report geht es nicht allein um die Zahlen, es geht auch und vor allem um die bemerkenswerten Persönlichkeiten und innovativen Erlebnisse der SIA-Teilnehmer.
Also, lehn dich zurück, klick dich durch unseren Report und erlebe noch einmal die SIA-Reise 2016!
Almost there
You need to register in order to submit your bulletin & vote.
We care about your privacy.
Read Privacy Policy .
× close