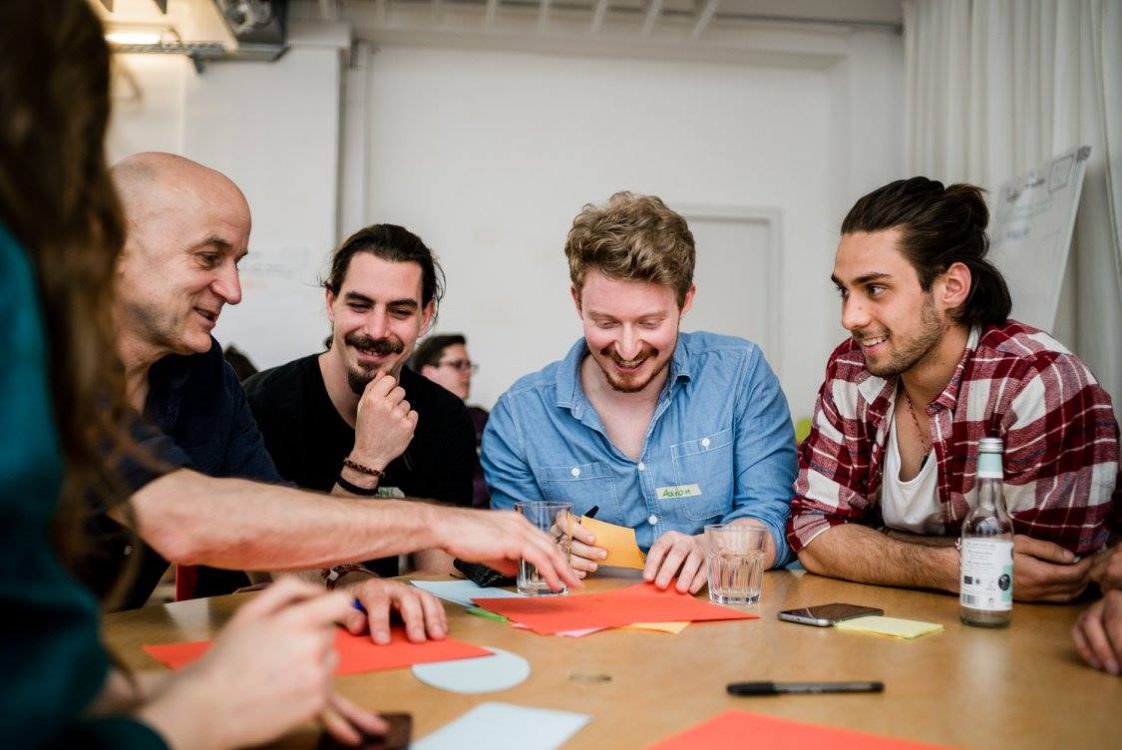 Impact Hackathon unter dem Motto #schwarmintelligenz
Im Endspurt der Voreinreichungsphase fanden in Wien und in Graz Impact Hackathons statt. Die Devise war für 4 Stunden unter dem Motto #schwarmintelligenz intensiv an einer Fragestellung zu arbeiten.
Die Teams, die beim SIA einreichen, konnten einen Nachmittag lang mit Hilfe von
ExpertInnen und UnterstützerInnen Lücken in ihrem Konzept erkennen. Zusätzlich wurden nicht
bedachte Herausforderungen entdeckt und für diese neue Lösungsansätze gefunden. Es war ein
spannender Nachmittag voll rauchender und kreativer Köpfe, um Ideen, die die Welt ein Stückchen
besser machen, auf ein neues Level zu bringen. Herzlichen Dank an die vielen ExpertInnen, die uns ihr Wissen zur Verfügung stellten und den Teams bei der Lösung ihrer Probleme mit ihrem  Rat zur Seite standen.
.
Folgende ExpertInnen haben uns in Wien unterstützt:
Tim Norburn: Marketing Lead Link und Traffic Manager für Communications beim Impact Hub Vienna
Reinhard Herok: CEO & Founder "herok – only with passion
Francis Rafal: Gründer von Rafal Studios
Cornelia Kamleitner: Co-Founder von der Vollpension
Mathias Haas: CEO von SuperSocial
Nescho Topalov: Unternehmensberater im Bereich Digital Marketing von Start-ups und großen Unternehmen bis hin zu Fortune 500 Unternehmen
Folgende ExpertInnen haben uns in Graz unterstützt:
Isabel Rößler: Marketing-Verantwortliche beim INNOLAB
Bernhard Weber: Geschäftsführer des Zentrum für Wissens- und Innovationstransfer an der Uni Graz
Jörg Peter Kahlbacher: Gründer der Produktdesign-Agentur AULA design
Werner Sammer: Co-Founder und Social Media Manager beim IdeenTriebwerk Graz
Almost there
You need to register in order to submit your bulletin & vote.
We care about your privacy.
Read Privacy Policy .
× close