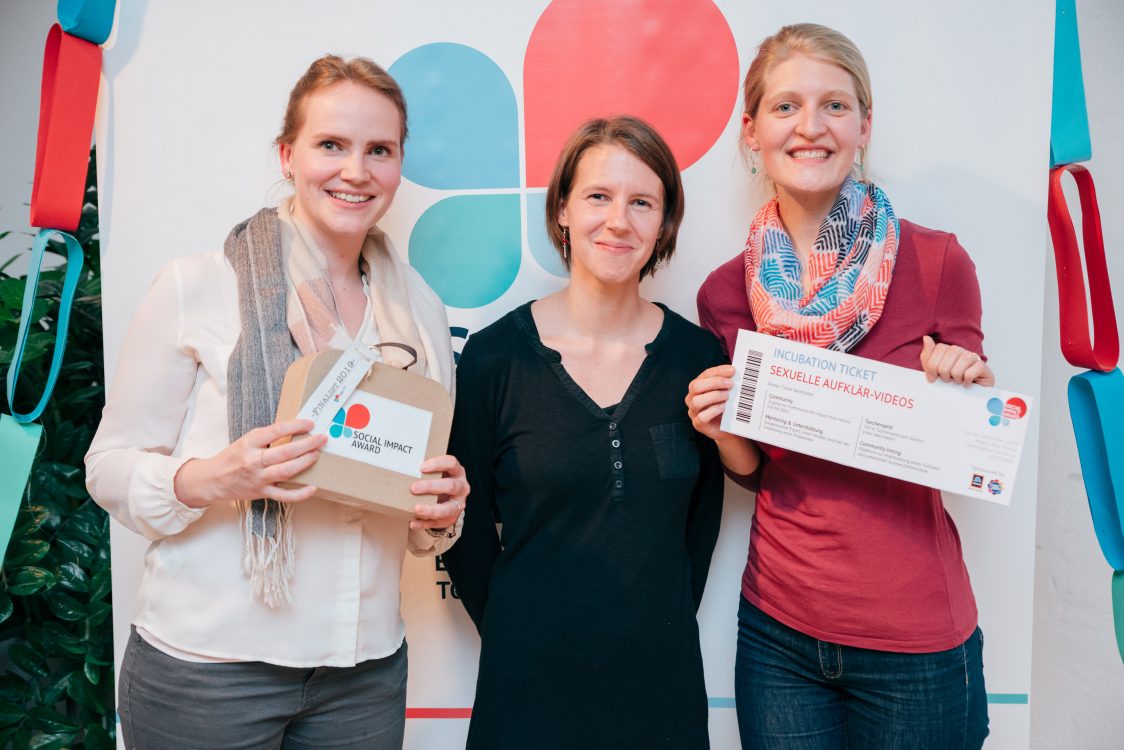 Interview mit Uniting Women (Finalist 2019)
Wie kam euch die Idee und was machst ihr genau?
Uns kam die Idee beie einer Dokumentation über geburtsthelderinnen in Afrika die kilometerlange Strecken zurücklegen zu müssen um ihre Patientinnen zu erreichen und uns debie aufgefalln ist dass es eine grosse Lücke gibt die gefüllt werden muss hinsichtlich Schwangerschaft, sexueller Aufklärung und Schwangerschaftsabbruch u.Ä. Es ist wichtig Frauen Ortsunabhängig und anonym Informationen kostenlos zugänglich zu machen. Wir versuchen diese Lücke zu füllen indem wir kostenlose Videos auf YouTube konzipieren und veröffentlichen.
Wer sind eure Role Models?
Keine bestimmten Vorbilder sondern finden alle Menschen vorbildhaft die sich für andere engagieren und nach Alternativen zu suchen und versuchen die Welt ihn ihrem möglichen Rahmen zu verbessern.
Was bereitet euch im Moment schlaflose Nächte?
Wir sind sehr aufgeregt auf den weiteren Prozess des Projekts und freuen uns schon auf die weitere Entwicklung was das Einschlafen manchmal erschwert.
Wie schafft ihr euch als Team, (oder nur ihr) Ausgleich?
Ausgleiche finden wir im Sport aber auch in der Natur.
Welchen Impact hat euer Projekt auf dessen Umfeld?    
Wir hoffen mit unserem Projekt diesen Themenkomplex zu enttabuisieren  und Gesellschaftliche Debatten anzuregen. Letztendlich möchten wir erreichen dass Frauen einen unabhängigen Zugang an Informationen hab und ihre eigenen Entscheidungen treffen können.
Almost there
You need to register in order to submit your bulletin & vote.
We care about your privacy.
Read Privacy Policy .
× close