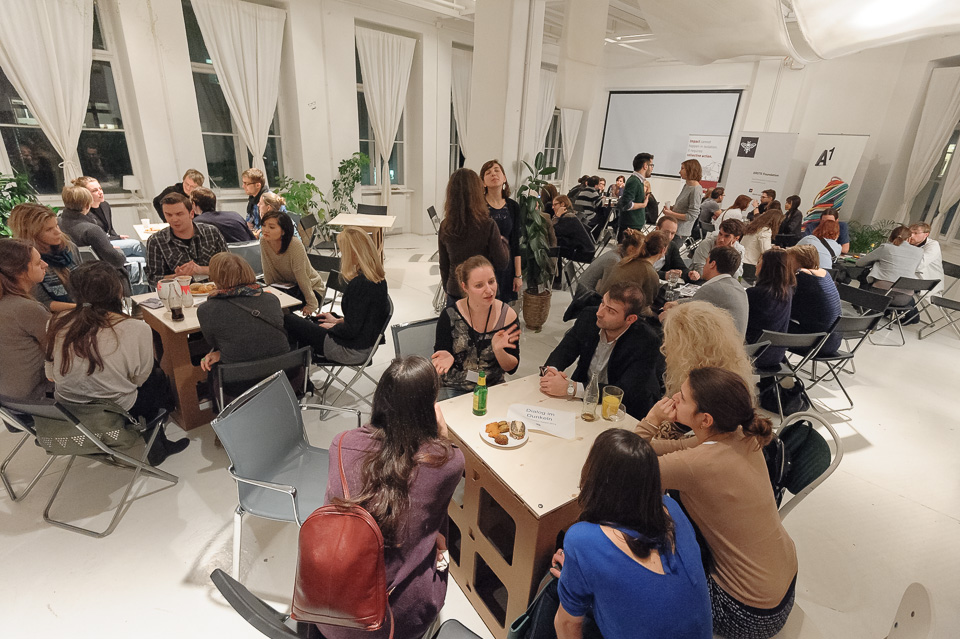 Junge Social Entrepreneurs stellen sich vor
Seit 6 Jahren laden wir junge Studierende ein und unterstützen sie dabei, sich mit Social Entrepreneurship auseinander zu setzen und sich auf innovative Wege zu engagieren. Nächsten Donnerstag, 15.01. um 19 Uhr, freuen wir uns, das 7. Jahr anzufangen und bieten ein volles Programm!
Beim Kick-Off erfährst du mehr über unsere Workshopreihe und lernst diverse Social Entrepreneurs kennen, die in den letzten Jahren ihre Projekte entwickelt haben. Unter anderem sind die 2014 Sieger:
dabei und freuen sich, dir über ihre Arbeit und Erfahrungen zu erzählen. Am 20.01. geht das Programm weiter mit den ersten Idea Generation Workshops in Wien und in Krems.
Wir freuen uns, dich in den nächsten Wochen bei einem unserer Events zu treffen und wünschen bis dahin einen guten Start ins 2015!
Almost there
You need to register in order to submit your bulletin & vote.
We care about your privacy.
Read Privacy Policy .
× close