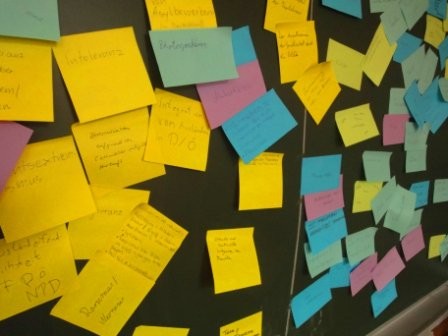 The Social Impact Awar workshoptour is on in full force! In the next few weeks, young people in Dornbirn, Vienna, Linz, Innsbruck, St. Pölten, Graz, and Klagenfurt will have the chance to generate new ideas and take the first steps towards becoming social entrepreneurs.
So far, we have seen a variety of interesting projects and ideas. Here are just a few to give a taste of what is possible…
A group of law students offering playful legal literacy workshops, to help school kids understand the legal system around them
Initial designs using chemistry to make packages that senses when your food is going bad
Employing people with a history of poverty to advise others on how to live with less
Whatever your idea, we want to learn about it and help you turn it into a sustainable project or social enterprise that helps others! Check out the next workshops and submit your ideas to the Social Impact Award!
Almost there
You need to register in order to submit your bulletin & vote.
We care about your privacy.
Read Privacy Policy .
× close