Interview mit SIA Finalist 2023 : Harvest Greener
With the help of a digital sales platform, small farms in the EU can gain access to more resources. How did you come up with the idea and what do […]
With the help of a digital sales platform, small farms in the EU can gain access to more resources.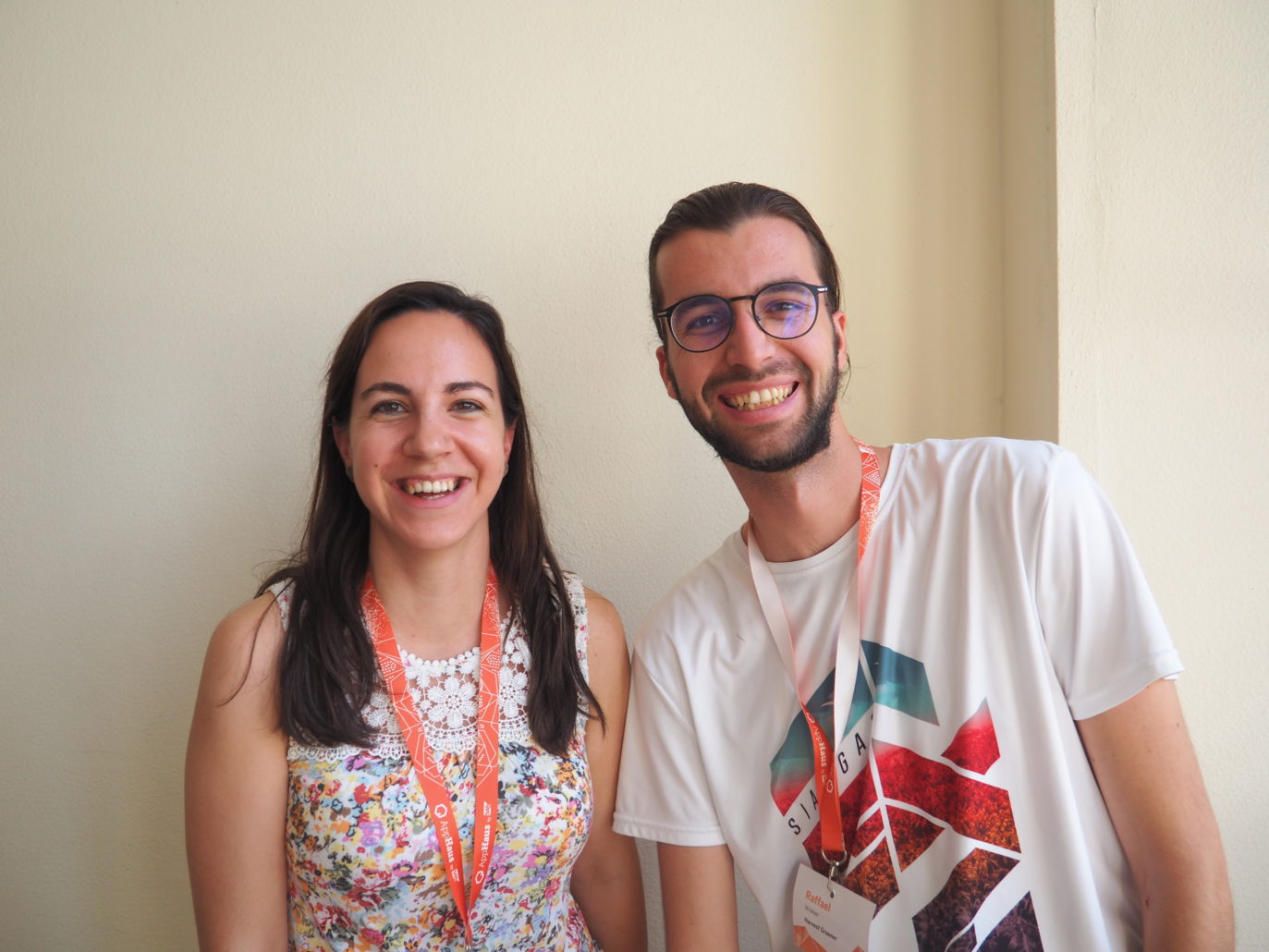 How did you come up with the idea and what do you do exactly?
Harvest Greener was conceptualised as a capstone project at the end of the Orientation Phase in
our Professional Masters in Sustainability, Entrepreneurship and Technology university
programme with Tomorrow University and WU Academy. Our team was asked to examine the
EDGAR FOOD database over 3-weeks aiming to find a way to reduce the impact of carbon
emissions in the food and agriculture sector.
At the time, our team consisted of five international
students with experiences in different fields including software engineering, tourism, business,
agriculture, and environmental science. We were given the opportunity to pitch in front of real
investors as part of the capstone. We received positive feedback which encouraged us to work on
it more. During further entrepreneurship modules, we managed to further develop and refine
the start-up. We applied to the Social Impact Award and to our surprise we became finalists!
What is causing you sleepless nights at the moment?
We each are wrestling with our own experiences in our countries. I would not say we are having
sleepless nights, but we each have our day-to-day concerns as we're all university students with
jobs. Some of the concerns we have with respect to climate change reflects our international
experience. Lorenzo (CTO) is concerned about water resources in the mountains whereas Ryan
(CDO) is concerned about the rate of adaptation to climate change in Small Island Developing
States. Veronika (CMO) is concerned about the impact of climate change on business futures.
Raffael (CEO) spent time in Latin America where it truly grew to appreciate how climate change
will impact biodiversity and small communities. Our collective experience touches on impacts in
Italy, Austria, Germany, Ecuador, Costa Rica and Trinidad and Tobago.
How do you balance yourself?
Each member of the team has their own way of dealing with stress. Being a founder is
challenging as you have your usual commitments alongside the challenge of building a business.
Raffael blocks off time every Sunday for volleyball and schedules time to destress. Lorenzo loves
biking and uses his time effectively so that he can spend time with his loved ones. Ryan is a
workaholic, but he likes reading, painting and enjoys spending time in the outdoors when he can.
Veronika also makes time to spend with her friends and family.
What impact does the project have on your environment? What SDGs does your project
cover?
We are ambitious but we see there is potential for impact in multiple SDGs. Harvest Greener was
originally conceptualised to tackle carbon emissions from the food production sector and as our
ideas evolved, we felt that we needed to ensure that each part of the supply chain needed to
benefit. Our project seeks to tackle SDG 2 – No Hunger, SDG 3 – Health, SDG 4 – , SDG 8 – , SDG 12
SDG 13 – Climate Action and SDG 15 – Life on Land. To ensure this, we conceptualised that we
needed to prepare farmers for the future through the development of a framework for
sustainability and carbon awareness education. We also needed to optimise food distribution
and reduce the impact of food dumping. We want our product to be built around sound
information so farmers can make the best business decisions as well.
We know it is a Herculean task to approach all these SDGs at once, but our broader goal is to
work on all of those. Our aim is to start with one approach and afterwards continue step by
step. Let me share our vision and mission with you:
Mission: By increasing farmers' income, we want to help them become more sustainable.
Vision: To make sustainability an essential part of food production and trade.
Regarding our social contribution, we plan the following:
● Improvement of soil quality and conservation of biodiversity.
● Reduction of CO2 and methane emissions by switching to sustainable farming
methods.
● Increased food quality and safety through the elimination of harmful chemicals and
the use of more environmentally friendly farming methods.
● Reducing water consumption and soil erosion by implementing sustainable irrigation
and tillage methods.
What does the finished project look like?
It all started as a university project and with the help of SIA and many others – we're
transforming into a growing start-up. We've reached out to other international students to join
our project. Together, we will foster a healthy team so that we can make the project a reality. If
you asked us now where we will be in five years – the true is that it may be beyond all our
imaginations. We are starting small and hope to become regional. The project will grow to serve
many of the 5.8 million small farm holders to become more sustainable and financially resilient
to a changing future. The product will feature an online marketplace for produce sales and B2B
business. It will also feature a digital learning platform and education plan to expose farmers to
new ideas, techniques and practices in sustainability.