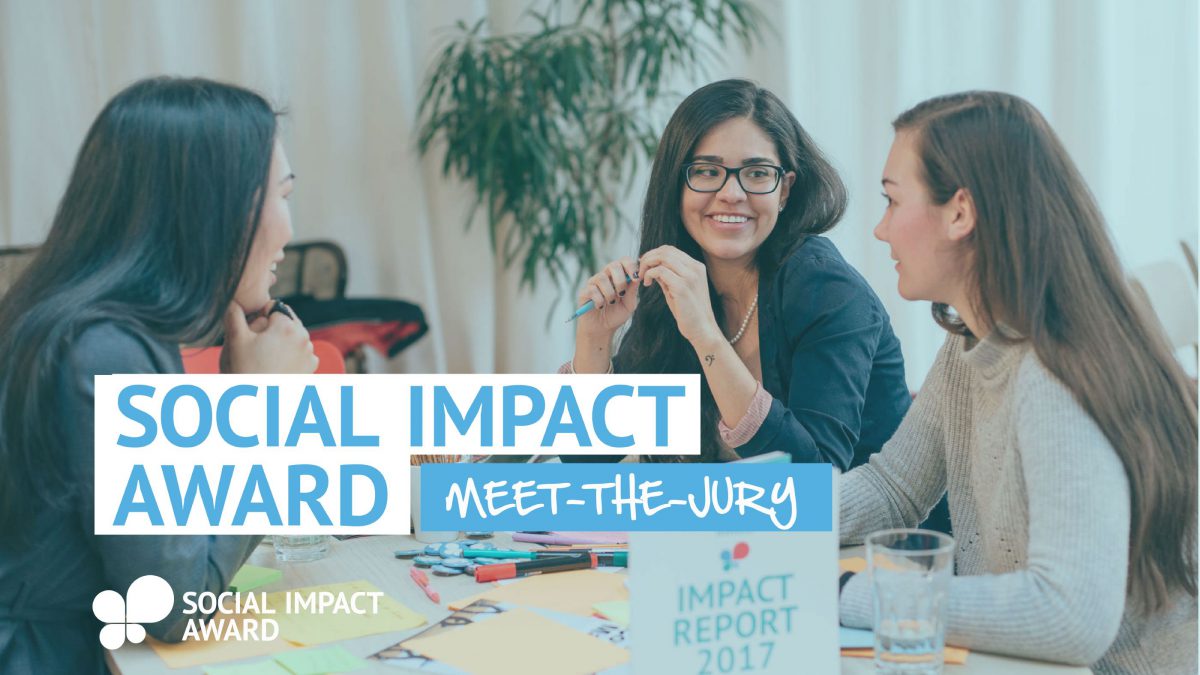 Denkst du über eine Einreichung beim Social Impact Award 2018 nach? Du hast ein Projekt und würdest gerne professionelles Feedback bekommen?
English Version below
Nutze die Chance und hol dir Feedback und Tipps für dein Projekt – direkt von Mitgliedern der Social Impact Award Jury. In den zwei Stunden des Meet-the-Jury hast du die Möglichkeit in ungezwungener Atmosphäre mit unserer hochrangig besetzen Jury über dein Projekt zu sprechen und direkt Feedback zu erhalten. Das ist nicht nur gut für dein Projekt, sondern erhöht natürlich auch die Chance unter den zehn Finalisten des Social Impact Award 2018 zu landen. Continue Reading
Bitte um Registrierung unter: https://www.eventbrite.com/e/sia-austria-2014-kick-off-tickets-9592434229
Der Social Impact Award geht gleich in die nächste Runde- und ihr seid herzlich dazu eingeladen!
Nach einer kurzen Vorstellung des Social Impact Award 2014 und einem Überblick über die wichtigsten Termine des nächsten Jahres stehen SozialunternehmerInnen im Mittelpunkt des Abends.
Du erhältst Tipps und Tricks von erfahrenen Social Entrepreneurs- lass dich inspirieren und motivieren, dein eigenes Projekt mit Unterstützung des Social Impact Award umzusetzen!
Dabei sind unter anderem folgende Social Entrepreneurs –
Silver Linings mit Andreas Streinzer
www.facebook.com/CooperateEU
Theaterflucht mit Claudia Wührer
theaterfluchtoesterreich.wordpress.com
TechnikBasteln mit Christoph Derndorfer
www.technikbasteln.net
Helioz mit Gerald Enzinger
www.helioz.org
SuperSoulMe mit Christina Medosch
www.supersoulme.com
Three Coins mit Katharina Norden
threecoins.org
Dialog im Dunkeln mit Eva Maria Kriechbaum
www.dialogimdunkeln.at
gabarage mit Daniel Strobel
www.gabarage.at
Buch-Piloten mit Camilla Reimitz und Simone Reimitz
www.buch-piloten.org
Hier findest du das Event auch auf Facebook und kannst noch deine Freunde einladen!
Almost there
You need to register in order to submit your bulletin & vote.
We care about your privacy.
Read Privacy Policy .
× close