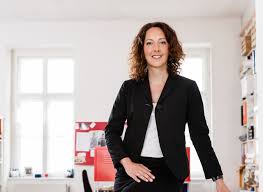 Du willst mehr zu Social Entrepreneurship erfahren oder Feedback auf deine Projektidee erhalten? Heute von 18 bis 19 Uhr steht euch das SIA-Jurymitglied Judith Pühringer im Rahmen eines Online Get2Gether zur Verfügung!
Klick dich hier rein!
Judith Pühringer ist Geschäftsführerin des bdv austria, einer österreichweiten Interessensvertretung für gemeinnützige Soziale Unternehmen im arbeitsmarktpolitischen Bereich. Sie ist Betriebswirtin und Expertin in den Bereichen Sozial- und Arbeitsmarktpolitik. Seit 2006 engagiert sie sich im Koordinationsteam der Österreichischen Armutskonferenz und im European Anti-Poverty Network (EAPN). Sie arbeitet außerdem als Projektentwicklerin in den Themenbereichen Arbeit und Alter, Migration, Mädchen und Frauen, Stadtteilentwicklung, Erinnerungsarbeit und Kulturvermittlung und ist eine Initiatorin des Projekts "Herklotzgasse 21". Privat engagiert sie sich beim Projekt "Bank für Gemeinwohl".
Du hast schon jetzt eine Frage an Judith? Dann schick sie uns an: info@socialimpactaward.net
Almost there
You need to register in order to submit your bulletin & vote.
We care about your privacy.
Read Privacy Policy .
× close